Tuesday Keynote: Chad Pregracke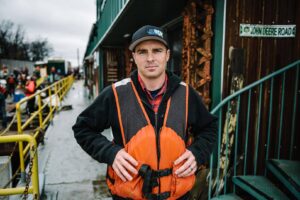 Chad Pregracke is the internationally named 2013 CNN Hero of the Year and Founder/President of Living Lands and Waters (LL&W), founded at the young age of 23. After spending his life growing up and working on the Mississippi River as a shell diver, commercial fisherman and barge hand he became appalled by the amount of garbage in the river and decided that if no one else was going to do something about it, he would!
Deciding to make working on America's rivers his life's work, Chad quickly became aware of the dangerous river conditions and extreme need for safety. Knowing the vital role of safety has helped Chad in building the only "industrial strength" not-for-profit river cleanup operation like it in the world. His hard work, leadership, positivity and can-do-attitude has not only rallied over 120,000 volunteers but has been a key factor in keeping a strong team of people together. With five barges, three towboats, a crane, excavator, six workboats and coordinating up to 25 work vessels, Chad and his crew have removed 12.2 million pounds of garbage from our Nation's great rivers with an impeccable safety record.
Chad has been recognized by former President, George W. Bush as a national "Point of Light." He received a standing ovation at the Kennedy Center from four former U.S. Presidents for his inspirational message on dreaming big, taking action, persevering, leading and collaborating. Named "America's Hardest Working Person" by Mitchum, Chad's personal compelling story embodies leadership, work ethic, perseverance and teamwork. His enthusiasm, sense of humor and passion amplifies his story and entertains audiences. Ultimately, his message inspires people to believe they can make a difference.
Chad currently lives and works with his wife Tammy dividing their time between life on the Teamwork barge and their home in East Moline, IL.
Wednesday Morning Opening Keynote: Diane Rohlman, Ph.D.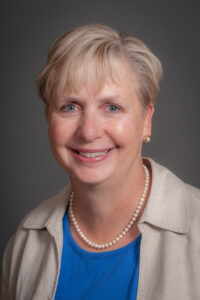 Dr. Rohlman is the Associate Dean for Research in the University of Iowa's College of Public Health. She is also a professor in the Department of Occupational & Environmental Health where she holds the Endowed Chair in Rural Health and Safety. She is Director of the University of Iowa's Healthier Workforce Center.  Her research focuses on the health effects of occupational and environmental exposures, with emphasis on the increased workplace risks faced by younger employees. Her studies have examined agricultural workers in the United States and around the world, including research on the effects of pesticide exposure on adolescents and their developing nervous system. She also has studied how lifestyle factors and mental health can impact safety on the job, as well as the effect of interventions directed toward supervisors and workplace policies.  Dr. Rohlman received her masters and doctorate in experimental psychology from Bowling Green State University in Ohio.
Wednesday Afternoon Closing Keynote: Gary Higbee, EMBA CSP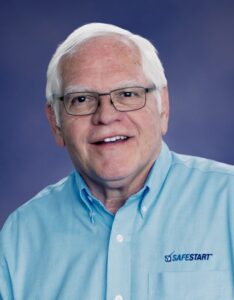 Gary has over 50 years of experience ranging from working on the factory floor to upper management. His assignments include positions in Production Engineering, Safety and Environmental Engineering, Production Management, Corporate Director, Vice-President, and President/CEO.
Gary has an MBA from the University of Iowa and is a board-certified safety professional. Gary is a past recipient of the Safety Professional of the Year award for Region IV of the American Society of Safety Engineers. In 2010 Gary received the Distinguished Service to Safety Award from the National Safety Council. The DSSA is the National Safety Council's highest individual award. In 2017 he also received the Gary Hawk award for Safety Excellence.
In addition to his consulting, Gary has published many articles and is a frequent keynote speaker around the world. His recent topics include "Managing Complex Change Initiatives", "Nine Steps for Changing your Safety Culture", "Breaking the Cycles of Risky Behavior", "Predicting Human Performance", "Visionary Leadership" and Rethinking Risk Assessment: Adding a Third Dimension. Using his over 50 years of experience and a sense of humor Gary has become an internationally known speaker on safety, health, environmental, and business issues.