Tuesday Keynote: Brenda Clark Hamilton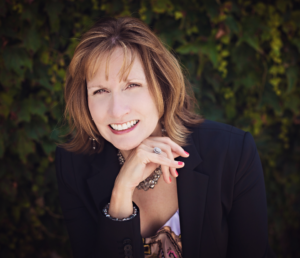 Brenda Clark Hamilton is a dynamic keynote speaker who offers fresh perspectives in leadership, communication, team building, and offering one's personal best to life, relationships, and career.
Brenda launched her speaking business in the fall of 2005, by offering training to businesses in her northern Iowa community. She spoke at her first statewide conference in 2008. Since that time, she has become a nationally recognized conference speaker and audience favorite, speaking at approximately 100 events each year, in every industry imaginable.
Audiences are quick to note Brenda's sense of humor, in-depth knowledge, high energy, and skill at keeping them engaged. Her recent speaking venues have included several trips to Colorado Springs to provide professional development for the United States Olympic & Paralympic Committee. Her first international speaking event—to attendees from London, Dublin, and New York City—was virtual and mid-pandemic, in spring of 2021.
Brenda's career experience includes coordinating professional development for 1200 Iowa teachers. She holds a Master's degree in education.
Please visit Brenda's website, at www.BrendaClarkHamilton.com.