Tuesday Keynote: Brenda Clark Hamilton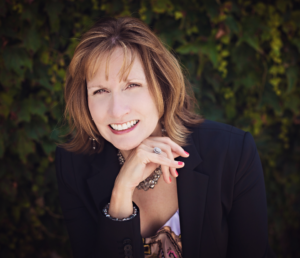 Brenda Clark Hamilton is a dynamic keynote speaker who offers fresh perspectives in leadership, communication, team building, and offering one's personal best to life, relationships, and career.
Brenda launched her speaking business in the fall of 2005, by offering training to businesses in her northern Iowa community. She spoke at her first statewide conference in 2008. Since that time, she has become a nationally recognized conference speaker and audience favorite, speaking at approximately 100 events each year, in every industry imaginable.
Audiences are quick to note Brenda's sense of humor, in-depth knowledge, high energy, and skill at keeping them engaged. Her recent speaking venues have included several trips to Colorado Springs to provide professional development for the United States Olympic & Paralympic Committee. Her first international speaking event—to attendees from London, Dublin, and New York City—was virtual and mid-pandemic, in spring of 2021.
Brenda's career experience includes coordinating professional development for 1200 Iowa teachers. She holds a Master's degree in education.
Please visit Brenda's website, at www.BrendaClarkHamilton.com.
Wednesday Morning Keynote: Bob Edwards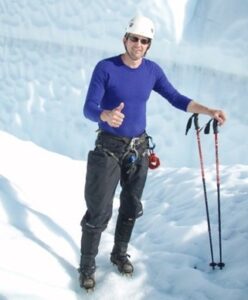 Bob Edwards is a Human & Organizational Performance (HOP) practitioner and co-founder of HOP Learning Teams.  His work experience includes time as a maintenance man, soldier in the U.S. Army, a design engineer, maintenance and technical support leader, safety leader and assistant plant manager.
Wednesday Afternoon Keynote: Dr. Claire Muselman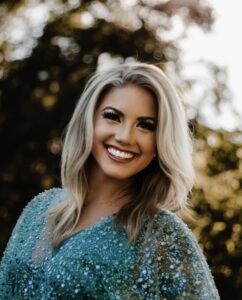 Dr. Claire Muselman is a distinguished figure in the field of workers' compensation, renowned for her expertise, innovative thinking, and relentless dedication to transforming the risk management and insurance landscape. As the founder of CM Advising, a highly regarded consulting firm, she brings a unique blend of passion, purpose, and energy to her work, sprinkling it with a touch of glitter and sparkles.
With an illustrious career spanning nearly two decades in the insurance industry, Dr. Claire has emerged as a game-changer and thought leader in workers' compensation. Her notable achievements include pioneering the Workers' Recovery Unit and establishing the Workers' Compensation Center of Excellence, marking significant milestones in the field. As a prior co-host of the acclaimed claims podcast, ADJUSTED, and co-founder of The Transitions, she continually contributes to shaping the discourse in workers' compensation. Dr. Claire's expert insights are sought-after as she serves as a weekly contributor for Featured News on WorkersCompensation.com, a monthly editorialist for The Experts View on WorkersCompensation.com, and a monthly contributor for Captive.com, where she passionately advocates for innovation in the workers' compensation space.
Beyond her consultancy and media engagements, Dr. Claire holds several esteemed positions that underscore her commitment to empowering others and effecting positive change. She spearheads her own column, Claire's Corner, in WorkCompCollege, delving into meaningful and purpose-driven topics within the realm of workers' compensation. As Editor-in-Chief Extraordinaire of the BLOOM hard copy magazine, she illuminates the vibrant aspects of life through her column, Coffee & Conversations, published twice a month. Complementing her professional pursuits, Dr. Claire invests her expertise as an Adjunct Professor at Drake University, where she imparts invaluable knowledge in Management, Leadership, Business Strategy, and Public Speaking.
Drawing from her solid business foundation and fueled by her unwavering commitment to creating exceptional experiences, Dr. Claire inspires others to make meaningful impacts in people's lives. She firmly believes in expanding the scope of influence and actively contributes to various esteemed organizations. As an Ambassador for the Alliance of Women in Workers' Compensation and Kind Souls Foundation, and an Advisory Board Member for WorkCompBlitz, WorkCompCentral, and the Claims and Litigation Management Alliance (CLM) – Workers' Compensation Advisory Board, Dr. Claire actively advocates for inclusivity, diversity, and progress. Furthermore, she serves as the Dean of Workers Compensation for CLM's Claims College, faculty for Work Comp College, and an Advisory Board Member for the Paramedics Program at Des Moines Area Community College, actively shaping the educational landscape in her areas of expertise. Dr. Claire also stays active in her community representing children as a Court Appointed Special Advocate (CASA).
A sought-after speaker on a national platform, Dr. Claire captivates audiences with her dynamic presentations, covering a wide range of topics including leadership, self-development, insurance, workers' compensation, and risk management. Her mission is to revolutionize the industry one professional at a time, recognizing the importance of empathetic, emotionally intelligent leaders who grasp the holistic significance of fostering employee well-being, facilitating rehabilitation, and ensuring colleagues can reunite with their families and lead fulfilling lives. She fervently believes in the power of creating a ripple effect that resonates beyond the immediate sphere of influence.
Dr. Claire Muselman's unwavering dedication to advancing the field of workers' compensation is exemplified through her multifaceted contributions, strategic collaborations, and impassioned advocacy. With her visionary leadership, profound insights, and unwavering commitment to making a positive impact, she continues to shape the industry and inspire others to champion meaningful change.