2021 Keynote Speakers
Monday Keynote: Chuck Long

Born in Norman, Oklahoma and raised in Wheaton, Illinois, Chuck Long has been synonymous with University of Iowa football for more than thirty years!
He starred as quarterback for Coach Hayden Fry and the Iowa Hawkeyes from 1981-85. During that time, he took snaps in five bowl games, set every Hawkeyes' passing record, played in two Rose Bowls and finished runner up in the '85 Heisman Trophy voting.
Chuck was a 1st Round 1986 NFL Draft Pick by the Detroit Lions. He went on to play eight years of professional ball – seven with the Lions and one with the Los Angeles Rams. He then embarked in '95 on a 16-year coaching career, first as the defensive backs coach and then quarterbacks and special teams. He also spent time with the country's other top college football programs including the University of Oklahoma 2000 national champions.
He was inducted into the College Football Hall of Fame in 1999 and served as assistant coach of the XFL St. Louis Battle Hawks prior to the league's cancellation of the 2020 season. Chuck is an inaugural member of the Kinnick Stadium Wall of Honor. Chuck currently serves as the CEO/Executive Director of the Iowa Sports Foundation.
He and Aaron Putze of Waukee, Iowa, co-authored Destined for Greatness – the Story of Chuck Long and Resurgence of Iowa Hawkeyes Football. Chuck will share the story within the story and stick around following his presentation to sign and autograph copies of the book for those who are interested (hint: makes a great gift!).
Tuesday Morning Keynote:
Dr. Daniel J. Snyder, CPS, CIT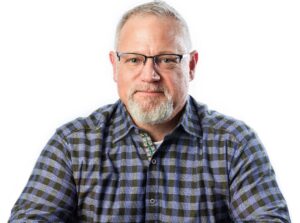 Daniel's career spans 30 years of diverse global professional experience facilitating research, partnering with stakeholders, and creating sustainable solutions for effective occupational safety and health (OSH) management systems.
He served in the Army as infantry military intelligence and as safety liaison for implementing field expedited safety training as part of the National Incident Management System for disaster response to natural disasters.
Daniel is a board-certified safety professional and a subject matter expert on professional competencies and influencing occupational safety and health management systems. He holds a B.A. in Science from the University of Northern Iowa, a master's in Human Resource Development and achieved his doctorate degree in Adult and Lifelong Learning from the University of Arkansas. Dr. Snyder's research-based consultancy informs OSH professionals about leveraging influential safety leadership through experience, education, and philosophy. He is a renowned subject-matter expert on OSH certification exam blueprints, professional development, training, education, and competencies.
He is the founder of www.safetymentor.com, a robust learning management system dedicated to customized virtual OSH professional development. An accomplished professional speaker and published author. His work includes the SPAN Exam study workbooks, the Ethics chapter in the American Society of Safety Professionals' Consultants Business Development Guide (2015), and the National Safety Council's Pocket Guide to Safety Essentials, 2nd Edition (2014).  He serves as the committee chair for the ANSI/ASSP Z490.1 Criteria for Accepted Practices in Safety, Health, and Environmental Training Standard. He is a member of the U.S. Technical Advisory Group (TAG) to the ISO Technical Committee (TC)-283 for the ISO 45001, Occupational Health and Safety Management Systems (OHSMS), international standard.  He currently serves on the ASSP Board of Directors and the ASSP Foundation Board of Trustees. A gifted facilitator, Daniel is dedicated to advancing the occupational safety and health profession through consulting, mentoring, and expert services.
Tuesday Afternoon Keynote:
Gary A. Higbee, EMBA, CSP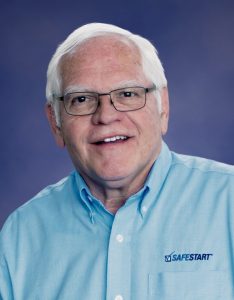 Gary has over 50 years of experience ranging from working on the factory floor to upper management.  His assignments include positions in Production Engineering, Safety and Environmental Engineering, Production Management, Corporate Director, Vice-President, and President/CEO.
Gary has an MBA from the University of Iowa and is a board-certified safety professional. Gary is a past recipient of the Safety Professional of the Year award for Region IV of the American Society of Safety Engineers.  In 2010 Gary received the Distinguished Service to Safety Award from the National Safety Council.  The DSSA is the National Safety Council's highest individual award.  In 2017 he also receiver the Gary Hawk award for Safety Excellence.
In addition to his consulting, Gary has published many articles and is a frequent keynote speaker around the world. His recent topics include  "Managing Complex Change Initiatives", "Nine Steps for Changing your Safety Culture", "Breaking the Cycles of Risky Behavior", "Predicting Human Performance", "Visionary Leadership" and Rethinking Risk Assessment: Adding a Third Dimension
Using his over 50 years of experience and a sense of humor Gary has become an internationally known speaker on safety, health, environmental, and business issues.