In 1996, the annual Governor's Safety & Health Conference safety award was renamed the "Gary Hawk Safety Award" in honor of long-time OSH Advisory Council member Gary Hawk, who passed away after a long battle with cancer.
 
Gary Hawk History – Gary L. Hawk graduated from Burlington High School and attended Southeastern Community College. Gary started working for J.I. Case as an inspector in 1963 and then worked for the Iowa Bureau of Labor and Federal OSHA as a compliance officer until he returned to Case where he retired in 1992. Following retirement, he continued with the UAW as a discussion Leader on OSHA and served on the Governors' Iowa Advisory Board in Des Moines. During Gary's long tenure as a member of the Iowa Governors Safety Council, he was instrumental in providing safety education to the workers of Iowa. His ability to coach, mentor, and train was extraordinary. He was especially gifted at pulling government, labor, and management together for the benefit of the Iowa workforce. In 1997, the Occupational Safety and Health Council established the Gary Hawk Award to recognize an individual who has dedicated their career and made a significant contribution to Iowa occupational safety and health. Gary died at the age of 55 on May 14, 1996.
2023 Gary Hawk Award Winner
Ronald Demaray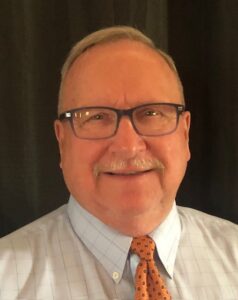 Ron was Born and Raised in North Central Iowa, where he Graduated from Buena Vista University in 1986. Ron would spend the 90s working for different Industry Associations, primarily working with the membership to navigate new regulatory agencies and standards. Through his various roles within these associations Ron developed the skillset, and industry to trust to startup a Safety and Compliance Consulting organization. Ron would dedicate the next 20 years of his professional career towards advancing industry safety and ensuring safety programs had everything they needed to keep their people from being exposed to the most dangerous hazards within their profession. Ron mentored, coached, and lead many individuals through and into the safety profession, He has been a trusted partner and advocate for advancing sustainable cultural change in many industries. Ron has left a lasting footprint within Iowa, Safety, Agriculture, and the Communities he has lived in.